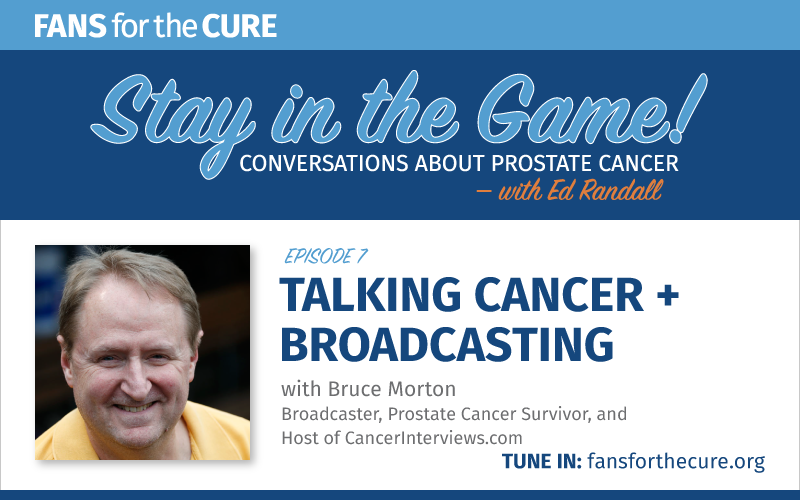 Podcast: Play in new window | Download
Subscribe: Apple Podcasts | Spotify | RSS
Bruce Morton spent 17 years with the ABC Sports Radio Network as a reporter and producer. He started his career on the East Coast of the US, before moving to Denver after the turn of the century. A prostate cancer survivor with his own unique journey from diagnosis, through treatment into survivorship, Bruce is an advocate for cancer survivors. He is a co-host on CancerInterviews.com, where he chats about surviving cancer with his guests.
Program Notes
Episode Transcript
Welcome to Stay in the Game: Conversations about prostate Cancer with Ed Randall. Here we'll chat with doctors, researchers, medical professionals, survivors, and others to share and connect. This show was produced and shared by Fans for the Cure, a non-profit dedicated to serving men on their journeys through prostate cancer.
***
Full transcript will be added shortly.
***
Thanks for listening to the show. You can find program notes and a full transcript at the charity's website, fansforthecure.org. Be sure to subscribe to our podcast in iTunes, Spotify, Stitcher, and everywhere good podcasts are available. And if you like what you heard, a positive review on iTunes will help other people also find our show.