Help Men Journeying with Prostate Cancer and Their Families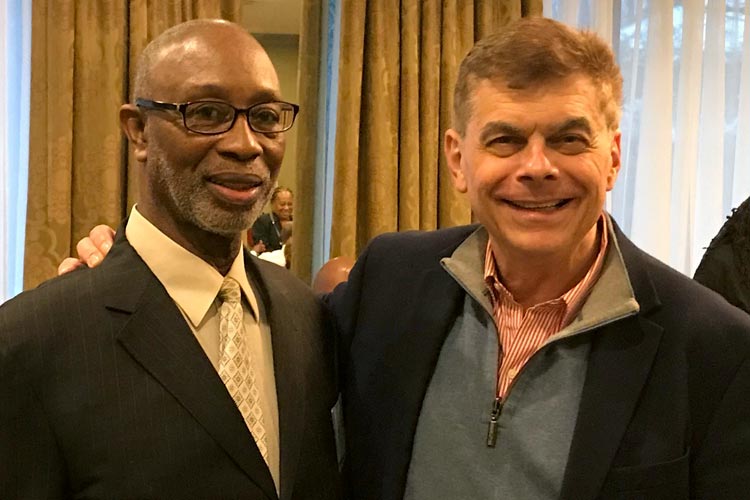 Fans for the Cure needs your support in organizing and carrying out our programs for 2023. These programs include:
Online Men's Support Group – These biweekly online gatherings have proven hugely valuable to men on their own journey with prostate cancer, and separately to the women who support them on that journey.
Online Women's Support Group – These online gatherings afford women an opportunity share, learn, and support each other as they journey with men fighting prostate cancer.
Stay in the Game Podcast – Doctors, community leaders, prostate cancer survivors, and former star athletes have shared their expertise and experiences about prostate cancer with our founder, Ed Randall.
Medical Referrals – So far this year more than 150 men have called or emailed our offices in search of trusted doctors to turn to for all aspects of the prostate cancer journey – screenings, diagnoses, second/third opinions on treatment options, and post-treatment survivorship.
FAQ on our website – This section of frequently asked questions provides answers, informations, links, and sign posts to more in-depth guidance in response to topics raised in our online support groups and at health events in communities we serve. We are adding to the FAQ on an on-going basis.
For those wishing to make donations to Fans for the Cure using stocks, bonds, ETFs, mutual fund shares, or other financial securities, please email us at [email protected] or call (888) 301-4414.
Fans for the Cure is a 501(c)(3) organization eligible for tax-deductible charitable contributions.
Name in IRS Master File: Fans for the Cure
IRS Ruling Year: 2003
Charity EIN: 06-1696245