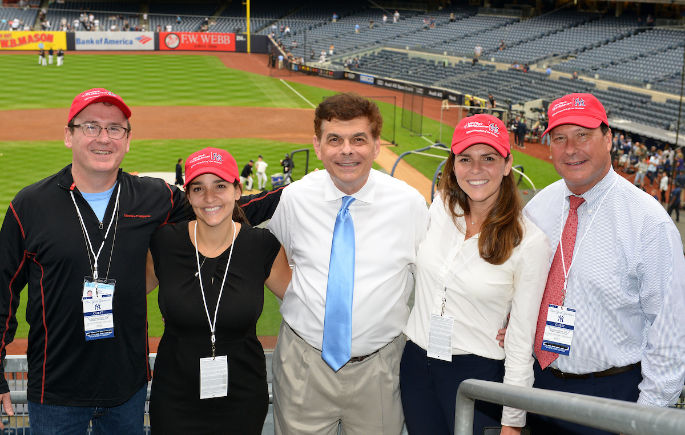 As a charity, Fans for the Cure works to support the prostate cancer community by educating men and their families about the importance of PSA screenings as part of a responsible approach to overall men's health. We provide a comprehensive program of educational events, support groups, physician referrals, and awareness campaigns.
Historically, we have organized in-person screenings, seminars, and events. As Covid took hold in early 2020, we pivoted to online programming. We currently offer a mix of online and in-person events. To be clear, we follow the health recommendations and guidelines provided by the CDC and local government and health regulatory authorities. As such, plans to hold in-person events can change as the best way to keep our community safe evolves.
Upcoming Events
Virtual Holiday Party 2022
Saturday, December 31 from 4:00 PM EST
Online via Zoom
Recent Past Events
Visionary Dinner 2022: Honoring Jon Ledecky
Wednesday, November 9 from 6:00 pm EDT
per se restaurant, New York, NY
Focus on Prostate Cancer 2022/CANPrevent Prostate Cancer
Friday, October 21, 2022 from 7:30 am – 4:00 pm EDT
Virtual Conference
Our Annual Events
As a charity, we plan and hold a number of awareness and fundraising events across the country. Some are location specific, others happen in different places across the country, and others still are virtual, held online. As of 2022, we are actively organizing and promoting the following events.