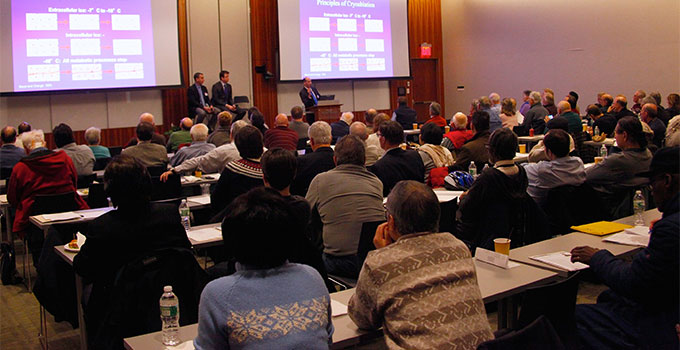 Our founder, Ed Randall, recalls firsthand the fear that can set in when a man hears "You have prostate cancer." Since its early days, Fans for the Cure has worked with men to address the initial fear that comes with being diagnosed. For seventeen years, the charity has helped hundreds of men assemble a multi-disciplined team (e.g. surgeon, radiologist, urologist) of top medical doctors who specialize in detecting and treating prostate cancer in all its forms.
Our Medical Advisory Board and Prostate Health Medical Referrals
Over the years, as our organization grew and formalized its work, we established a Medical Advisory Board. This Board, comprised of doctors from such leading institutions as New York–Presbyterian Hospital, the Mayo Clinic, and Northwestern University, generously lends its considerable collective experience and knowledge to our organization. These doctors have been invaluable helping us to share the latest medical knowledge and advancements. Of equal importance, our doctors directly answer questions we receive through our website, giving men a direct line to confidential information about all aspects of the prostate cancer process – screening, diagnosis, second-opinions, treatment options and planning, and post-treatment consultation.
Referral Network of Leading Prostate Cancer Doctors
Through our Medical Advisory Board, we maintain a larger national network of leading doctors whose primary focus is prostate cancer. Through our website, we invite men seeking medical assistance in the diagnosis and/or treatment of prostate cancer to contact us, and we will do our best to provide names of trusted doctors located in a requested geographical area.