Catch for the Cure
Catch for the Cure, or The Catch, is our new and ongoing initiative to engage and support the prostate cancer community. The Catch is like a peer-to-peer 5K or 10K run – only without the running. Participants will be asked to recruit a partner, grab a baseball glove and a ball (or just a ball), and simply have a catch. As with the 5K and 10K races, those engaging in The Catch will be asked to solicit financial support of their efforts from friends, family and colleagues, all proceeds of which will help fund the annual programming of Fans for the Cure.
I often harken back to playing catch with my dad when I was a young boy. These live on among my most cherished memories. I am excited for men, women, and their loved ones to create new memories through The Catch – sharing special time together as they support men and families on their prostate cancer journeys.

Ed Randall, Founder + Chief Advocacy Officer
Play Catch with Family, Friends and Loved Ones
We see The Catch bringing together fathers, sons, moms, daughters, coaches with former players, and more.
It can be brothers, sisters, neighbors, and one-time high school and college teammates getting together to see if the ol' arm still works.
Raise Awareness about Prostate Cancer
Prostate cancer is a complex disease in diagnosis and in treatment.
While the vast number of cases are successfully treated when detected early, it is important for men and their families to understand the different treatments, and the potential side effects of those options.
Fundraise to Support Our Programs
While our charity successfully pivoted to online programs during the height of Covid safety restrictions, we look forward to the return of in-person health events and screenings with healthcare partners. As we gradually schedule events where people can gather, we need your support in advancing our existing programs and making them available to communities most adversely affected by prostate cancer.
---
Get Involved with The Catch
Organize a Game of Catch
Men and women of all ages are invited to organize a game a catch with someone special in their lives. It could be a dad playing with a grandchild or a woman playing with her father. Or two old friends renewing an old acquaintance. You can invite your friends, family, and colleagues to support your efforts on your own campaign page.
Sponsor The Catch
We are inviting businesses, organizations, and individuals to sponsor The Catch as an enjoyable but meaningful way to support the prostate cancer community. We have several levels of sponsorship opportunities available and would be delighted to speak directly with individuals or companies wishing to become involved with this ongoing initiative. 
---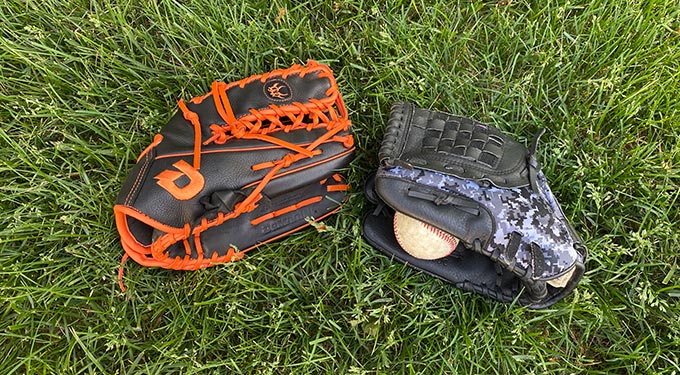 Donate to The Catch
We welcome donations in support of this campaign – proceeds from which will go to fund our programs, which are set out below.
---
An On-Going Opportunity to Connect with Loved Ones – and Support an Important Cause
Just as annual runs have grown participation in many not-for-profits, Fans for the Cure is hopeful that The Catch can develop into an annual signature event for our charity. We are officially launching The Catch on Father's Day. Be sure to follow us on social media and sign-up for email updates to get all the latest news and information about The Catch.
Let's not forget that the best part of a good catch is the lively conversation with the person receiving our throws. Or no conversation at all, while doing all your talking with a fluttering, Phil Niekro knuckleball.
---
Fans for the Cure's Programs
As health restrictions were put in place in response to Covid-19, Fans for the Cure pivoted from an in-person and on-site focus to primarily online programming. These offerings enabled us to support the prostate cancer community in ways we had not previously imagined. The following are programs we will continue to deliver on an ongoing basis:
Online Men's Support Group – These biweekly online gatherings have proven hugely valuable to more than 130 men on their own journey with prostate cancer. With the benefit of Zoom, this group draws members from across the USA, many of whom have shared with us how valuable the group's meetings and off-week emails are to getting them through a challenging time in their lives.
Online Women's Support Group – An online way for the charity to support women from across the country who are journeying with men dealing with a prostate cancer diagnosis, treatment, or recovery. As the group continues to grow, these women share experiences, support each other, and benefit from the company of other women who are also on journeys with prostate cancer.
Stay in the Game Podcast – Doctors, community leaders, prostate cancer survivors, and former star athletes have share their expertise and experiences about prostate cancer with our Founder and Chief Advocacy Officer, Ed Randall.
Medical Referrals – This year more than 200 men from sixteen states have called or emailed our offices in search of trusted doctors to turn to for all aspects of the prostate cancer journey – screenings, diagnoses, second/third opinions on treatment options, and post-treatment survivorship.
Telemedicine Visits – Working closely with our medical partners, we are connecting men with leading doctors, hospitals, and institutions to enable these men to hold medical visits over Zoom and telephone. This program enables men from all over the country to access leading prostate cancer doctors and healthcare providers regardless of where those men live.
Patient Advocacy – As we communicate with men and women in our support groups, via our medical referral programs and on our podcast, we are gaining further insight into the challenges and issues that men face during testing, diagnosis, treatment, recovery, and survivorship of prostate cancer.
FAQ on our website – This section of frequently asked questions provides answers, informations, links, and sign posts to more in-depth guidance in response to topics raised in our online support groups and at health events in communities we serve. We are adding to the FAQ on an on-going basis.
Baseball Road Trip – Prostate cancer awareness videos on teams' scoreboards, in-game announcements on radio broadcasts, and local media leading up to the game. When possible, first-pitch ceremonies with prostate cancer survivors and health and PSA screenings with teams' healthcare partners. There is an annual September screening with the New York Yankees, New York-Presbyterian/Columbia, and the YES Network that features free in-person screenings, a health consultant, and, for those who cannot attend, a telemedicine component.   
Stay Up to Date with The Catch
As a modestly-sized non-profit that delivers a full schedule of programming to the prostate cancer community, we are deliberately rolling out The Catch in a staged way. This approach enables us to continue to focus primarily on our core work while enabling The Catch to grow in an organic way – one catch at a time. To stay current about The Catch, celebrity catches, teams you can join, and all that is happening with Fans for the Cure, be sure to sign up for updates. Click the big button below to go to our sign-up form.