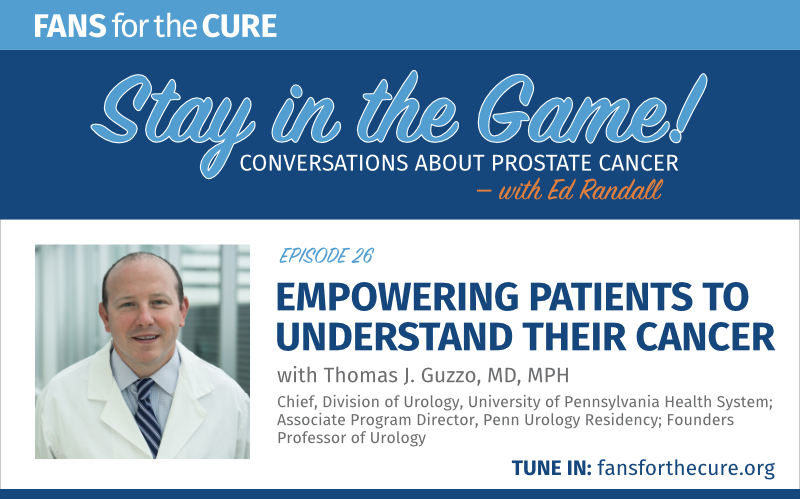 Podcast: Play in new window | Download
Subscribe: Apple Podcasts | Spotify | RSS
University of Pennsylvania Urology Chief Dr. Thomas Guzzo joins our Ed Randall to discuss fighting prostate cancer as a researcher, teacher, and clinician. The conversation is a follow-up to Penn Medicine's Focus on Prostate Cancer, an all-day event supported by Fans for the Cure which took place back in October.
Program Notes
---
The Stay in the Game podcast is sponsored by Cancer Health – online at cancerhealth.com.
Cancer Health empowers people living with prostate cancer and other cancers to actively manage and advocate for their care and improve their overall health. Launched in 2017, cancerhealth.com provides accessible information about treatment and quality of life for people with cancer and their loved ones, along with information about cancer prevention and health policy.
---
Episode Transcript
The full transcript of this podcast episode will be posted here as soon as it as available.
Thanks for listening to the show. You can find program notes and a full transcript at the charity's website, fansforthecure.org. Be sure to subscribe to our podcast in iTunes, Spotify, Stitcher, and everywhere good podcasts are available. And if you like what you heard, a positive review on iTunes will help other people also find our show.