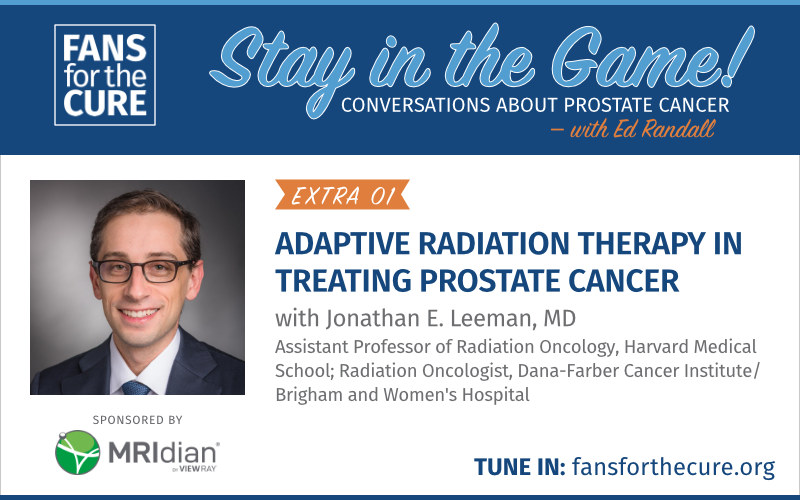 Podcast: Play in new window | Download
Subscribe: Apple Podcasts | Spotify | RSS
MRI-guided radiotherapy has brought new treatment protocols and staffing models to prostate cancer oncology at Brigham and Women's Hospital in Boston, according to educator/researcher/clinician, Dr. Jonathan Leeman. "Seeing while we treat" has made cutting-edge SBRT radiation delivery a game-changer for his patients.
Program Notes
The Stay in the Game podcast is sponsored by MRIdian by ViewRay, unique in delivering MRI-guided stereotactic body radiation therapy (SBRT) for localized prostate cancer. As reported in JAMA Oncology earlier this year, MRI-guided radiation therapy – delivered with MRIdian – was found in a phase III randomized controlled MIRAGE trial to be superior in reducing the toxic GI and GU side effects of treatment, as well as significantly increasing patient-reported quality-of-life metrics.
For more information about MRIdian MRI-guided radiation therapy, or to see a list of participating healthcare institutions, please visit to viewray.com.
Episode Transcript
The full transcript will be posted here as soon as it is available.