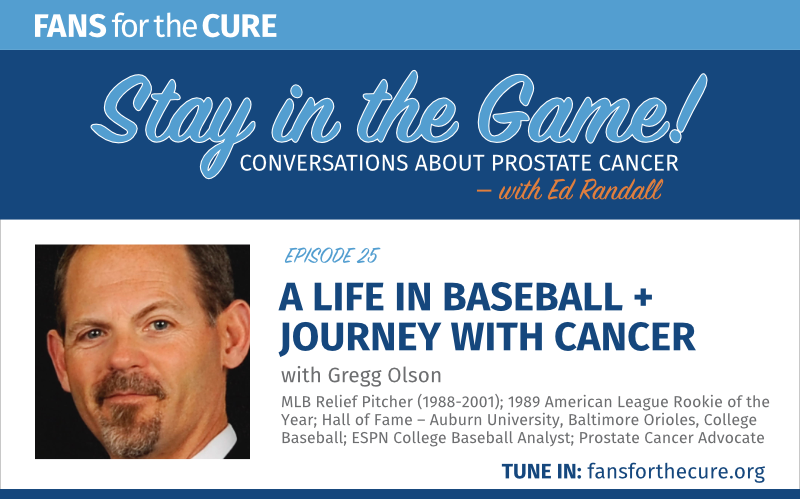 Podcast: Play in new window | Download
Subscribe: Apple Podcasts | Spotify | RSS
Former MLB Relief Pitcher, Gregg Olson, discusses his life and career in baseball: from attending the College Baseball World Series in Omaha as a kid growing up in Nebraska to playing baseball at Auburn University, and from being named Rookie of the Year with the Orioles to providing color commentary to college baseball games for ESPN when his playing days were over. Gregg also shares candidly about his own journey with prostate cancer.
Program Notes
---
The Stay in the Game podcast is sponsored by Cancer Health – online at cancerhealth.com.
Cancer Health empowers people living with prostate cancer and other cancers to actively manage and advocate for their care and improve their overall health. Launched in 2017, cancerhealth.com provides accessible information about treatment and quality of life for people with cancer and their loved ones, along with information about cancer prevention and health policy.
---
Episode Transcript
The full transcript of this podcast episode will be posted here as soon as it as available.
Thanks for listening to the show. You can find program notes and a full transcript at the charity's website, fansforthecure.org. Be sure to subscribe to our podcast in iTunes, Spotify, Stitcher, and everywhere good podcasts are available. And if you like what you heard, a positive review on iTunes will help other people also find our show.