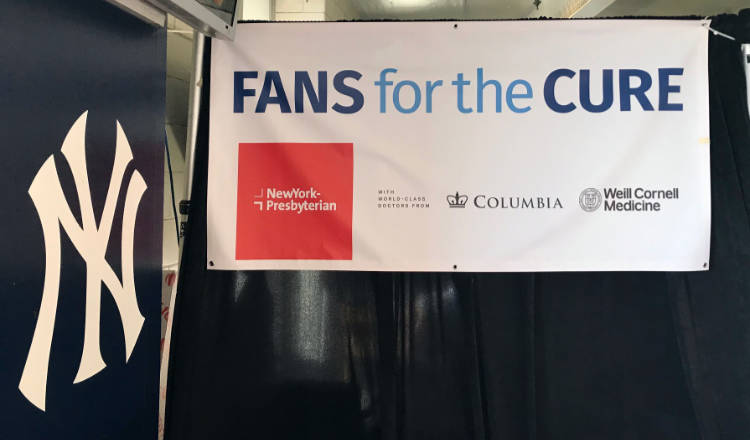 Before and during the Yankees-Pirates game on Wednesday, September 21, over a hundred volunteers from NewYork-Presbyterian Hospital, the New York Yankees, and Fans for the Cure came together inside Yankee Stadium to offer free PSA blood tests to screen for prostate cancer. The event, part of National Prostate Cancer Awareness Month, was the 11th screening collaboration among the three organizations but the first one back at Yankee Stadium since the start of Covid in 2020.
Leading Urologists Supporting Their Local Community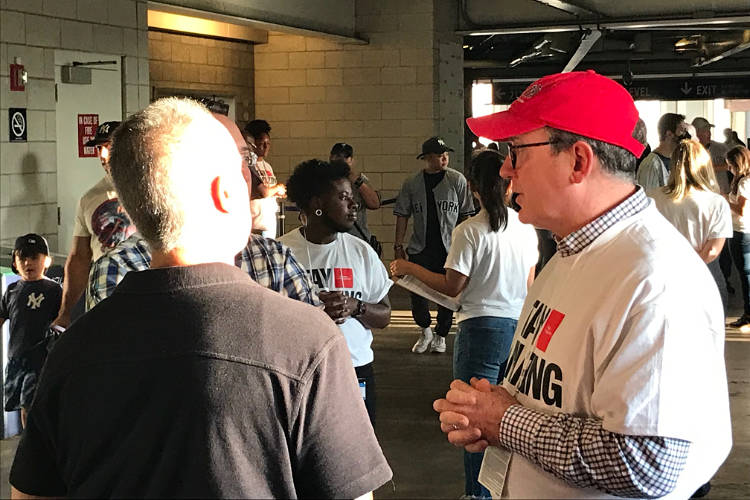 Nearly 250 men took advantage of the in-person opportunity to be screened in private booths on the 200-level concourse. Led by NYP/Columbia's Urologist-in-Chief, Dr. James McKiernan, the screening team arrived early to offer tests to Stadium employees and NYPD in advance of the gates opening for ticket holders at 5:30. Jim, along with the doctors and Columbia nurses on hand, also took the time to answer participants' questions about prostate cancer and all aspects of men's health.
Yankees' Pitch In for Prostate Cancer Awareness Month
Special thanks also go to Eric Fritz and the Yankees for the organization's day-long hospitality and commitment to the event, and for generously handing out vouchers for free 2023 Yankee games to all those taking advantage of the free testing.
Get the Medical Care You Need
Our friends at Weill Cornell Medicine and NewYork-Presbyterian invite men and their families needing a urologist, recommended follow-up to PSA test results, or financial information about receiving further care to call the Prostate Cancer Screening Navigation Team at 646-962-2976.