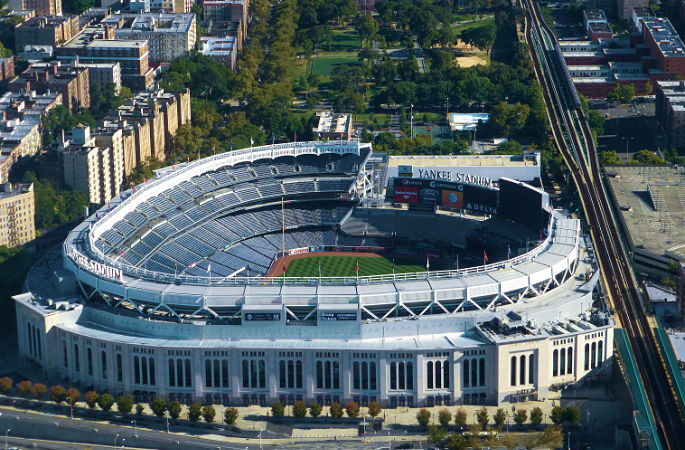 Fans for the Cure will once again team up with the New York Yankees and New York-Presbyterian Hospital for an in-person prostate cancer screening event on Wednesday, September 21 at Yankee Stadium in the Bronx.
The New York Yankees will be hosting the Pittsburgh Pirates in a game that starts at 7 p.m.
PSA Screenings on the Night
Staffed by health professionals from NYP, the event will offer a PSA test (a blood draw), as well as health consultations with medical personnel and information cards and brochures that address FAQs about prostate cancer. Note: NYP will not be offering DREs (digital rectal exams) this year.
This will be the tenth such screening event held in collaboration with the three organizations, all scheduled in September to mark National Prostate Cancer Awareness Month. The information table will be located inside the ballpark on the 200 level, so all wishing to take part must have a ticket to the game. (There are several discounted ticket specials for this game.) Also, for men who undergo a PSA test, the Yankees will be offering a voucher, good for two free tickets to select games during the 2023 season.
As in past years, Fans for the Cure has invited Stadium employees and NYPD working the game to get tested starting at 3 p.m. Gates open to the public at 5:30 p.m.
Please Join Us
We hope to see you at Yankee Stadium on Wednesday, September 21. If at all possible, drop us a note at [email protected] if you plan on getting tested that night because this will help us staff for the PSA screenings.