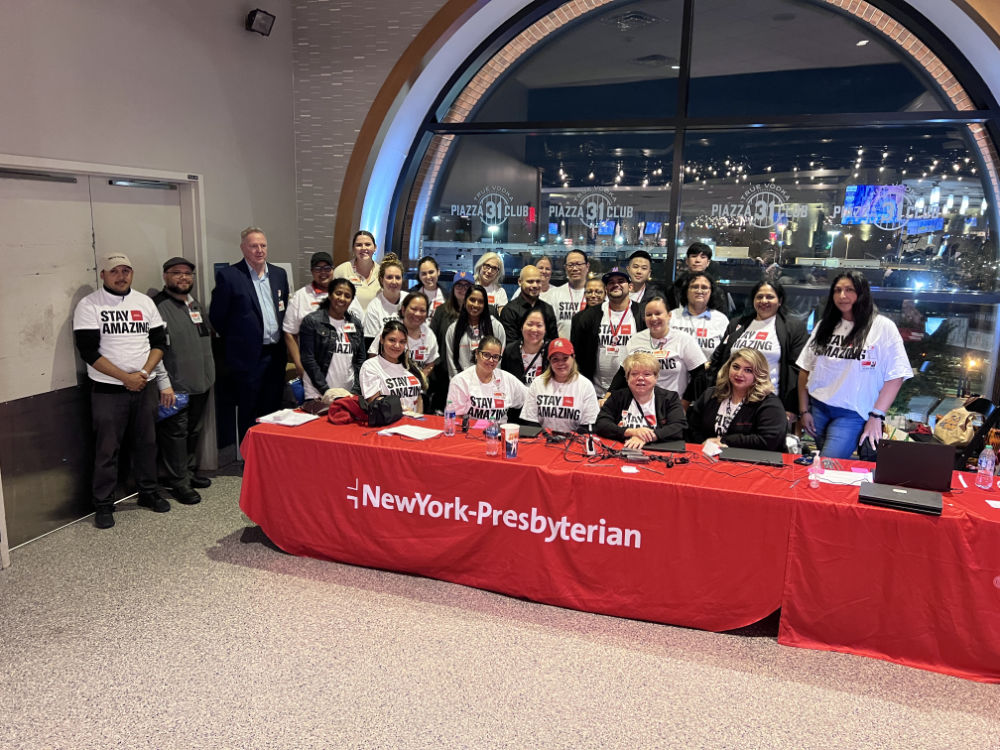 Last Saturday wrapped up an action-packed National Prostate Cancer Awareness Month for Fans for the Cure. The proverbial phone rang (and emails sounded and texts buzzed) throughout July and August with opportunities for us to do what we do best – show up and share our message that early detection leads to best results. And as long as there were open slots on Google Calendar, we accepted.
Our takeaway from Awareness Month was less about the events – which were terrific but passed in a blur – and all about the wonderful people we met along the way. If you want to feed your rage, then watch 24/7 news during your waking hours. But if you want to revive the long-dormant cockeyed optimist residing inside you, follow us around one day, and you just might just return home with a bounce in your step from having visited an alternative universe of wonderful people, working together for an urgent and worthwhile cause – keeping men healthy, alive, and in the game.
Our "signature" events each September are the screenings we help to conduct at ballparks, usually the Yankees and the Brooklyn Cyclones. But this year, thanks to friendly ownership, we added a screening at Citi Field, our charity's first event in Queens with the New York Mets.
The high-level stat is that between the two screenings, nearly 500 men defied the notion that men don't go to the doctor by signing up for and receiving a PSA blood test, a marker used for detecting prostate cancer in its earliest and most treatable stages.
Our thanks to Jason Wirchin from the Office of Marketing & Communications at NewYork-Presbyterian for use of these wonderful photos.
But it was what was happening behind the numbers that made these events so special. Our partners at the Yankees, Mets, Montefiore, and NewYork-Presbyterian brought their organizational and spiritual A-games to all patient interactions. Including set-up times and early arrivals to screen NYPD and team employees before the gates opened, many folks spent seven hours at the ballpark – numbers not seen since the Dark Ages before the pitch clock. Yet, everyone was laughing right to the end, especially in the Piazza 31 Club at Citi Field, where we offered bonus ticket vouchers if people could guess which person working at the ten sign-in laptops was a doctor. (There were three at the time!)
With Much Gratitude
Special thanks to Dr. Mark Schoenberg, Ciara McCullagh, Kelly Bottger, Megan Schade, Eric Fritz, Dr. Chris Barbieri, Dr. Alyson Moadel-Robblee, Tyler Kethro, and a cast of dozens. We were inspired by everyone's competence, dedication, and constant good humor.
Both New York teams will, ahem, be conceding the baseball stage to others for the month of October (and early November, it turns out). While the old refrain is "Wait 'till next year," ours will be "See you in September."