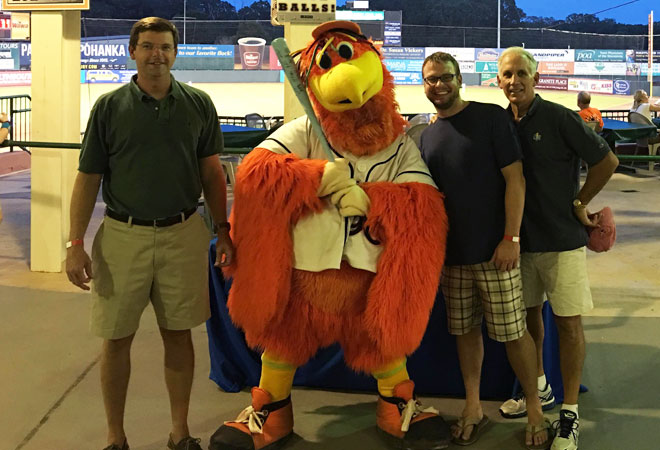 As our 10th Annual Baseball Summer Road Trip came to an end this month, we spent a few moments reviewing the impact made by our staff and team of volunteers.
As part of expanding our awareness programs, our charity often joined with teams and their local healthcare partners to offer educational seminars and PSA screenings in many of the cities we visited.
We are excited to share just a few of the exciting stats from one of the most significant awareness campaigns of our year.
Number of games we attended: 125
Number of states we visited: 38
Number of volunteers who supported the campaign: 502
Many Thanks to Our Wonderful Volunteers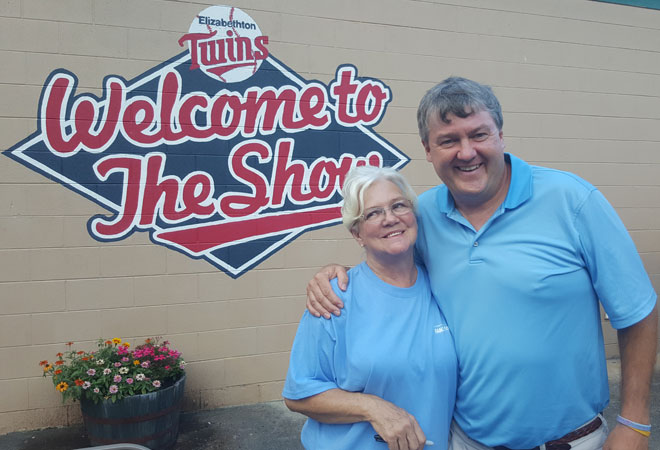 Getting out to more 125 games in a single summer is no small task. There is no way we could bring prostate cancer awareness education and awareness programs to ballparks in so many different cities around the country without the generous hard work of our enthusiastic volunteers. Additionally, we extend our deep thanks to Jim Johnson, our Director of Volunteer Services and Strategic Initiatives, for leading the recruitment and coordination of our many volunteers.
Bringing Prostate Cancer Testing and Treatment Awareness
Ever since we first started as a charity, a key aspect of our work at Fans for the Cure has been raising awareness about testing for and getting treatment of prostate cancer. Capitalizing on the professional experience and reputation of our founder, Ed Randall, we spend every summer canvassing the baseball parks of Minor League Baseball. By taking reliable, up-to-date, science-based information about prostate cancer, we are helping inform men in the target age range learn about this common form of cancer.
Get Involved with Fans for the Cure
At Fans for the Cure, we always welcome new volunteers to support our efforts. If you are interested in learning more about our organization and how you can play an active role in supporting our work, you're invited to sign-up on our volunteer form.