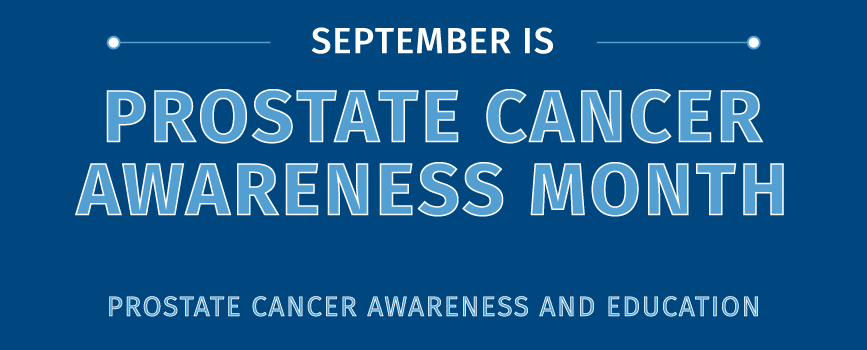 September is Prostate Cancer Awareness Month. In years past, we would have organized public educational evenings, in-person PSA-testing events, and health fairs in the communities we serve. Yet, with COVID-19 still limiting the safety of large-group public gatherings, we have been working hard to pivot our programs and offerings to an online platform.
New Programs for a New World
In March of this year, with lockdown orders implemented across the county, our team at the Fans for the Cure hustled to change the ways in which we proactively supported men and their families as they dealt with their own challenges from prostate cancer. Since then, we have steadily rolled out new programs and offerings, all of which are delivered online.
Even with the work that we have done, we appreciate that men with prostate cancer need even more help in this difficult time. Our little team continues to proactively explore and progress new programs and services to better reach those in need.
Even More in the Near Future
While it is too early to post much detail about the exciting programs and events that we are currently planning, we wanted to share an overview of what we are working on.
Expanding the online support groups: On the back of the success of our Online Men's Support Group, we're working with our partners and some new partners to expand the program and roll out even more support for the communities that we serve.
Growing our medical referral network: Through our newer online programs, we are seeing that men across the country are eager for referrals to doctors that others know and trust. We are working to build our network of trusted medical doctors to whom we can send the men who come to our organization in search of referrals.
Researching live online events: Through channels like Facebook Live and YouTube Live, we are exploring educational conversations with leading doctors and medical professionals in the field of prostate cancer testing and treatment.
Finalizing details for two exciting events in late September: Working closely with our with healthcare and sports industry partners, we are almost ready to announce details of what promise to be valuable events for the wellbeing of men in our communities.
CURE Prostate Cancer Summit: On Saturday, September 26, 2020 from 1 PM – 5 PM ET, we will attend a prostate cancer summit as an invited panelist based on our work in patient advocacy.
If any of these programs sound interesting to you, please let us know. Your input and feedback definitely feeds into how and where we direct our resources. Please get in touch with your thoughts and ideas.
Your Supports Helps Us Help Others
I wanted to express my gratitude to you and to the entire group of guys who came out swinging against this illness. Speaking for myself when I was told on Tuesday I had a second cancer recurrence it left me feeling alone and a little shaky. Last night I did not feel so alone.

– Jerry R., New York
We know that many folks are struggling from the many challenges brought on by the current health pandemic. Yet, your donation is more important than ever to ensure that we can continue our work, supporting men on their journeys through prostate cancer. For Prostate Cancer Awareness Month, we invite you to give what you can to support our efforts.