The month of September saw us rushing about to make the most of Prostate Cancer Awareness month. One of the projects that we had to keep on the low was the work we were doing to produce a video for our Virtual Road Trip of Minor League Baseball. Earlier this month, we published our video for all to see – and we are delighted to receive so much praise and positivity about it.
An Official Homegrown Charity of Minor League Baseball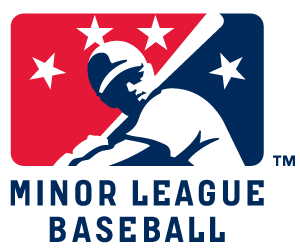 Since 2007, we have visited over 1,200 Minor League Baseball games as part of our charity's annual Baseball Road Trip. In 2009, Fans for the Cure was designated as a Homegrown Charity Partner, a special designation for programs that, in large part, have their roots traceable to Minor League Baseball.
Our early initiatives of handing out prostate cancer awareness brochures have given way to educational seminars, local media appearances, and PSA screenings in conjunction with teams' healthcare partners. In the previous season – before COVID-19 – over 125 teams welcomed us to their home fields to share our message of men taking responsibility for their health.
2020: A Virtual Road Trip for a Different Year
Unfortunately, COVID-19 forced MiLB and Fans for the Cure to postpone the in-person component of our Baseball Road Trip. Yet thanks to the program's generous sponsor, Academy Bus, we produced a Virtual Road Trip to pay tribute to Minor League Baseball and Fans for the Cure's productive and enduring relationship with the teams and their fans.
Starring baseball legend (and prostate cancer survivor) Steve Garvey and Hall of Fame pitcher Tom Glavine, the film is a fond look back at our many road trips over the years – and contains important information about early testing for prostate cancer.
Sponsored by Academy Bus

Our work in Minor League ball parks would not have been possible in recent years without our friends at Academy Bus. Academy Bus has partnered with Fans for the Cure to support our prostate cancer awareness raising efforts via the Baseball Road Trip. The company's on-going financial support has empowered us to bring accurate, up-to-date information about prostate cancer testing, diagnosis, and treatment to so many men and their families.
We extend a great big "Thank you!" to Academy Bus.
Highlights from the Road Trip
Our Virtual Road Trip boasts some big names and important messages.
Our Chairman of the Board and MLB Legend, Steve Garvey, opens the road show with a heartfelt message about missing our friends in baseball parks across the country.
Hall of Famer pitcher, Tom Glavine, reflects on his time in the Minor Leagues and shares our thanks to Academy Bus for putting gas in the tank for this trip, so to speak. Be sure to check Tom's shoutout to the Fayetteville Woodpecker!
Ed Randall and Brian Harper, MD round out the lineup, sharing our core message: Men need to take responsibility for their health by getting screened early for prostate cancer. Dr. Harper – Medical Director and Associate Professor at New York Institute of Technology College of Osteopathic Medicine – reminded men of color and men with a family history of prostate cancer that they are more at risk of prostate cancer, and should be especially vigilant.
Help Us Say Thanks and Spread Awareness of Prostate Cancer
A great way for all of us to raise awareness about the importance of early screening and the many treatment options for prostate cancer is to share this video with friends and family, and all over social media. It would also be a great way to help us thank for Academy Bus for their considerable support over the years.
Here's where we are on social media: