Many thanks to everyone who attended and contributed to the success of "Fans for the Cure Honors Scott Minerd" this past Monday night at the '21' Club in New York City.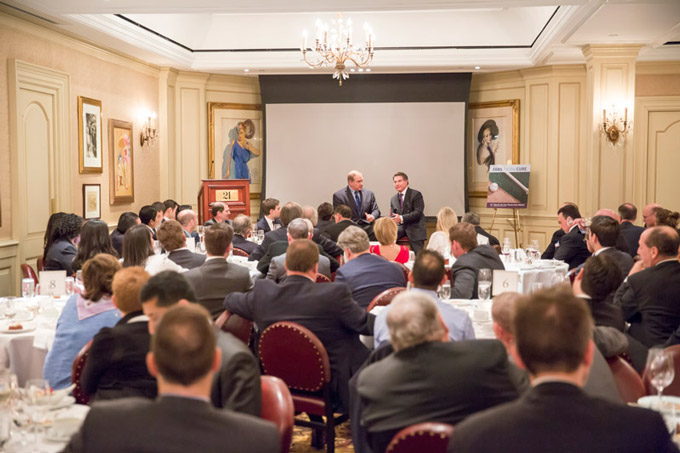 The key speeches of the evening were given by baseball legend and Fans for the Cure Chairman of the Board, Steve Garvey, and Mr. Minerd, Guggenheim's Chairman of Investments and Global Chief Investment Officer. Steve spoke about the effects of streaming and digital media on professional sports, while Scott Minerd joined that discussion and then moved on to the larger issues around global macroeconomics and investing strategies.
I got to speak for a few minutes about the diagnosis all those years ago that led to the establishment of Fans for the Cure and the message of diligence that we carry to men. Following my remarks, I introduced Dr. Nicholas Romas, who is a professor in the Department of Urology at Columbia University Medical Center. Finally, we heard from new Board member, Andy Wincel, who was eloquent and emotional as he spoke in public for the first time about losing his beloved father to prostate cancer.
Special thanks to Scott Minerd, to Lara Hermann, Jenny Hess, and Jackie Dorman and Keith Roedl and the team at Guggenheim Partners, to Liam Dempsey and our team at MLBAM. And thank you to everyone who attended to honor Scott and support the educational, medical, screening, and support programs that are all part of the daily mission of Fans for the Cure.
Thank you again to everyone who was a part of this incredible evening.
Gratefully yours,
Ed