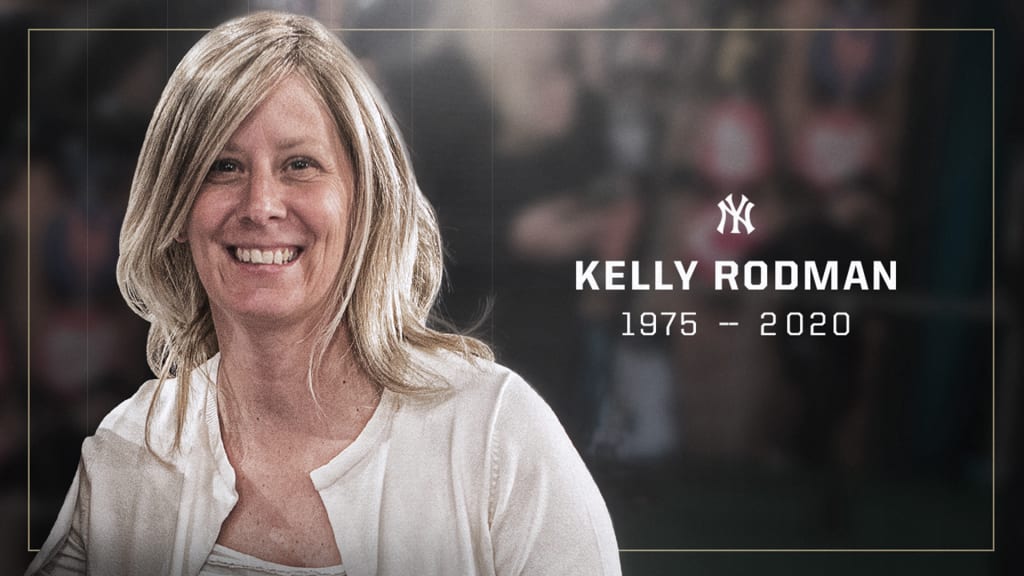 Fans for the Cure mourns the loss of Kelly Rodman, a NY Yankees scout and a longtime member of the Fans for the Cure family.
At the time of her death, Kelly was one of three female scouts in MLB. She began working for the Yankees back in 2014 and represented the team at the 2019 Amateur Draft in Secaucus, New Jersey.
For five years, Kelly was an integral part of creating and growing our charity's annual Baseball Road Trip. First as a volunteer and then as a part-timer, she would first recruit Minor League teams to hold prostate cancer awareness nights, then find volunteers from those cities to pass out awareness materials at those games. The success of the program, now covering 75-100 games per season and 5-10 free onsite screenings, is a tribute to her tireless work and enthusiasm.
She was the best.
The Yankees plan to honor Kelly by dedicating an award in her name, to be issued annually to a Minor League player in the organization who exhibits courage and resolve in the face of adversity.