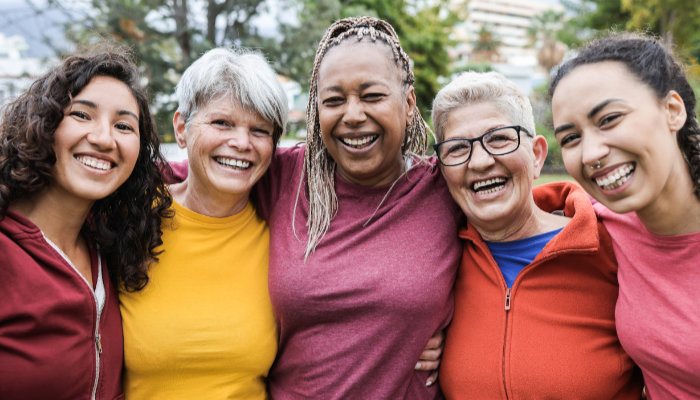 On Tuesday, October 18 our Online Women's Support Group will welcome Jessica Bass, Lead Integrative Therapist at Good Samaritan Hospital in Suffern, New York, and Erin Hines, LMSW. The women's support group hour will open up to questions and comments about all aspects of mental health – both as it pertains to the prostate cancer journey and to the stresses and anxieties of everyday life.
As we try to do on the support group calls, Jessica and Erin will focus on the importance of recognizing and flagging up mental health issues and, if deemed to be of value, how and where one goes about reaching out for one-on-one professional help.
Online Women's Health Support Group Meeting
Jessica Bass, LMHC
Jessica Bass is a mental health counselor working as Lead Therapist for the Frawley Outpatient Clinic in Rockland County, N.Y. Ms. Bass is a graduate of Mercy College's Mental Health Science program with a Master of Science. Her focus is now on Behavioral Health Integration, a program started within Westchester Medical Center Health Network to bring together mental health and physical health. Her goal as a therapist is to destigmatize mental health and provide support where she can.
Erin Hines, LMSW
Erin Hines is a licensed social worker currently working in the Frawley Outpatient Clinic, and as a Psych Screener in the Good Samaritan Hospital in Rockland County, NY. Ms. Hines brings a history of working with the elderly population in nursing homes and rehabs. She is a graduate of Ramapo College, earning a Master's of Social Work in 2021. Her main goal in the field is to specialize in child therapy, and one day become a registered play therapist.
Thanks to Our Partners: Bon Secours Charity Health System and Good Samaritan Hospital
We thank the urological and mental health teams at Bon Secours Charity Health System and Good Samaritan Hospital in Suffern, New York for their longtime support of Fans for the Cure and its programs.