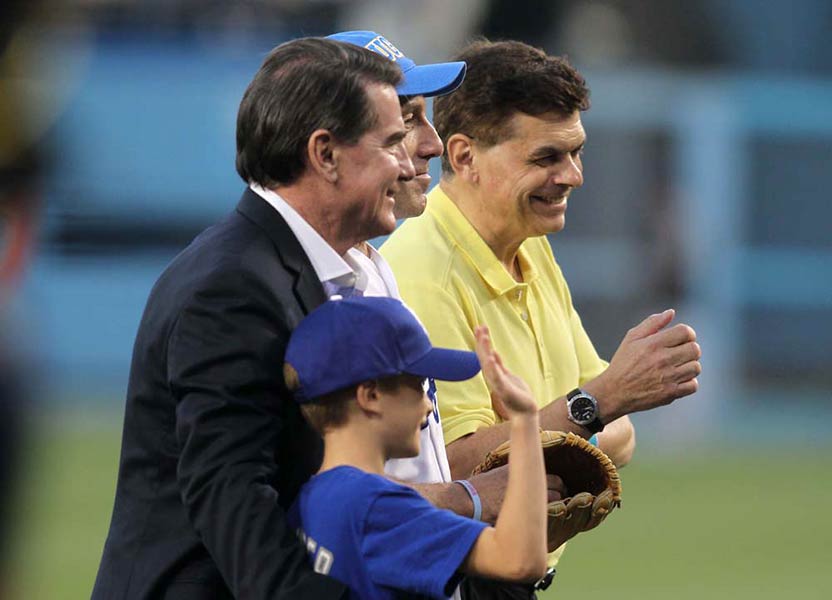 As part of Prostate Cancer Awareness Month, our Chairman, Steve Garvey, and our Founder, Ed Randall, brought our educational work to Dodger Stadium. Steve and Ed partnered with the Los Angeles Dodgers to highlight prostate cancer awareness on September 17, as the Dodgers took on the Rockies.
In an interview that aired on the video board before the game, Steve and Ed emphasized the life-saving importance of PSA screenings and the early detection of prostate cancer.
Throwing Out the First Pitch
In a symbolic gesture emphasizing our tagline, "Stay in the game", Ed Randall and Dr. Mark Litwan threw the first pitch at game. As they walked to the mound, the stadium announcer introduced Fans for the Cure, Ed, and Dr. Litwan to an enthusiastic crowd of 45,970 attendees. Dr. Litwan is Chair of Urology at David Geffen School of Medicine/Fielding School of Public Health, UCLA Medical Center, and a member of the Fans for the Cure Medical Advisory Board.
Early Detection Saves Lives
As a nonprofit organization focused on prostate cancer awareness, Fans for the Cure is committed to educating men about the value and importance of early testing for prostate cancer. During the video interview, both Steve and Ed shared the role that early detection played in their respective prostate cancer stories. Early screening and diagnosis of prostate cancer leads to better medical treatment outcomes. This important message is one that we share at every single of our awareness events, educational seminars, and prostate cancer screenings.
Unique Fundraising for a Great Cause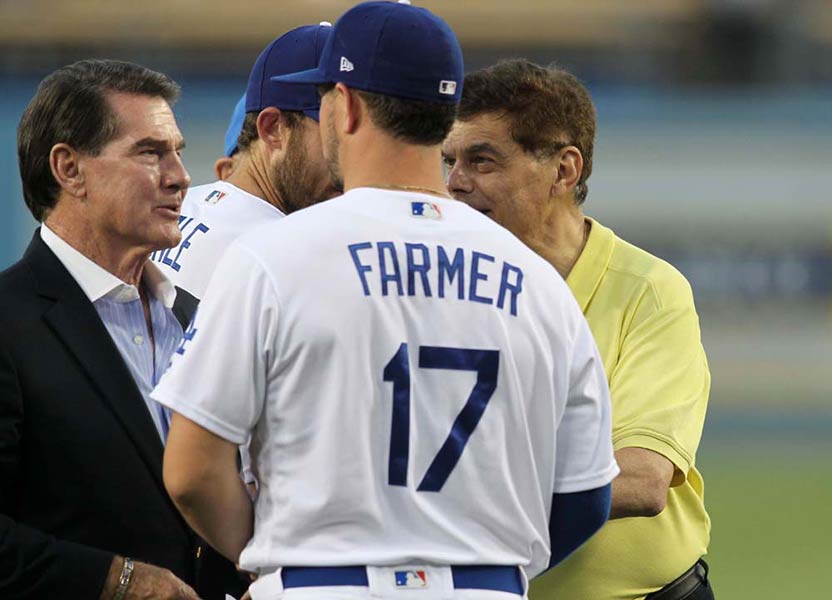 Always eager to support our mission to help save mens' lives, Steve Garvey hosted a special fundraising event and silent auction at the stadium before and during the game.
If you're interested in partnering with Fans for the Cure and would like to discuss opportunities, we invite you to get in touch.
Chat with us about partnering with Fans for the Cure