We're delighted to announce that we will be welcoming prostate cancer survivors to Perdue Stadium, home of the Delmarva Shorebirds of the South Atlantic League, Class-A affiliate of the Baltimore Orioles, as they take on the Charleston Riverdogs. On Wednesday evening, August 15th, we're hosting up to 250 cancer survivors to the ballpark. We've partnered with two local medical care providers to make an evening of community, support, and fun for local survivors of this disease.
Building Awareness and Supporting Communities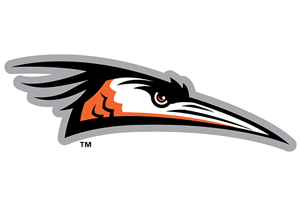 For the eighth consecutive season, Fans for the Cure is proud to take survivors of prostate cancer out to the ballgame, which provides them an opportunity to meet others with similar experiences, to make new friends, share stories, and know that they are not alone.
We are grateful to a pair of outstanding local medical facilities, Chesapeake Urology and Peninsula Regional Medical Center, for helping us fill the park.
While we're focused on raising awareness about prostate cancer testing and treatment, we also work to support the men who have suffered through prostate cancer. We work to assist them in connecting with other survivors by bringing them together for a great night out, like we're doing with the Shorebirds.
An Entire Night of Prostate Cancer Awareness
In addition to hosting prostate cancer survivors, we have an entire evening of awareness raising activities planned for the night. The following are some of the ways we're planning to promote prostate cancer awareness.
Ed Randall will be the featured guest on the Shorebirds' radio pre-game show.
Our public service announcement video featuring our Board Chair, MLB legend Steve Garvey, will be played on the big screen during the pre-game.
There will be two public announcements about prostate cancer during the game (as time allows).
Collateral about prostate cancer and Fans for the Cure will be distributed around the ballpark.
The Shorebirds players and on-field managers will wear our sweatbands in blue, symbolic of Prostate Cancer Awareness Month.
Key talking points about prostate cancer testing and treatment will be given to the game's broadcaster, Will DeBoer.
A prostate cancer survivor will throw out the first pitch.
On the concourse of the ballpark, game attendees to help themselves to our branded sweatbands, pick up our informational pamphlet, and sign up to win a Fans for the Cure autographed bat and a baseball autographed by Steve Garvey.
Official Charitable Partner of Minor League Baseball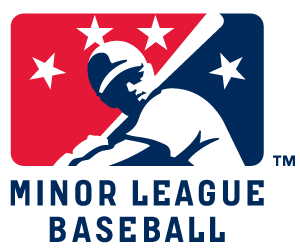 We're very proud of the fact that Fans for the Cure is an Official Charitable Partner of Minor League Baseball. We've been working with MiLB for many years now to raise awareness about prostate cancer testing and treatment. We're very grateful to Minor League Baseball for its longstanding support of our work.
If there's an MiLB team near you, you'll definitely want to check out our Baseball Road Trip 2018.
Upcoming Fans for the Cure Events
We have two additional prostate cancer testing and treatment awareness events planned for the near future.
8th Annual New York Yankees free prostate cancer screening in Yankee Stadium (vs. Boston Red Sox) – September 20th
4th installment of the Talking Baseball Series, SVA Theater, Manhattan – September 27th
Further details about both of these exciting events will be posted as they become available. Sign up to our newsletter to have the information sent directly to your email inbox.