Fans for the Cure congratulates our Board Chair, Steve Garvey, on being named as one of three inaugural inductees into the Legends of Dodger Baseball. This impressive accolade celebrates the contributions that Steve and his fellow honorees, Don Newcombe and Fernando Valenzuela, have made to the Los Angeles Dodgers both on and off the field, over the course of their decades of involvement with the club.
In September of this year, the Dodgers announced that in 2019, they will induct Steve and his two teammates (who did not all play together at the same time) into the first class of the Legends of Dodger Baseball. The launch of the Legends of Dodger Baseball program will coincide with the opening of a new museum within Dodger Stadium to highlight and celebrate Dodger greats.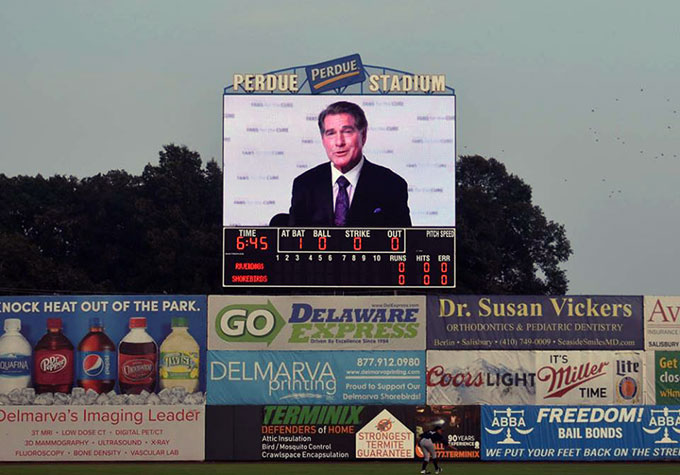 Great for Baseball and Great for Prostate Cancer Awareness
Steve Garvey has served as the Board Chair for Fans for the Cure since 2013. A prominent ambassador for the organization, Steve has generously used his sporting fame as a top athlete and shared his personal experience with prostate cancer to raise awareness about the disease and highlight the value of early testing and detection. Fans for the Cure is deeply grateful to Steve for his long-standing commitment to our work.
This well-deserved recognition for Steve, already a baseball legend in his own right, will certainly raise his profile even higher.
Fans for the Cure Founder and CEO Ed Randall offered his own congratulations and thanks to Steve on the announcement of this new award:
"Steve Garvey remains one of baseball's premier ambassadors. This honor is recognition of his selfless devotion to the game. His work ethic, dedication, honesty and warmth made him the perfect teammate. He is in the pantheon of Dodger greats both on and off the field."
Exciting Things Ahead in 2019 under Steve's Leadership
As Fans for the Cure continues to plan for even more PSA screenings, awareness events, educational seminars, and outreach in 2019, we are fortunate to have Steve's leadership and vision for reaching more men and their families in the years ahead.
To discuss partnership opportunities with Fans for the Cure, we invite you to get in touch with us.
Contact us about partnering with Fans for the Cure