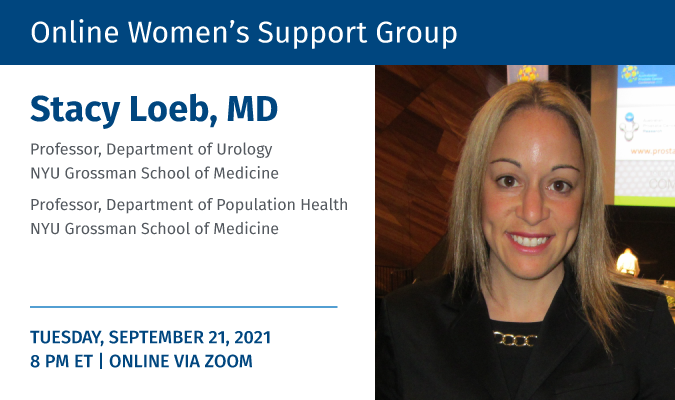 As part of National Prostate Cancer Awareness Month, Dr. Stacy Loeb, a nationally renowned NYU urologist and co-host of the Men's Health show on SiriusXM radio, will visit Fans for the Cure's Online Women's Support Group.
Conversation Focused on Women Whose Husbands or Partners Have Prostate Cancer
The subject of the session will be the physical and emotional intimacy issues that often affect couples who are dealing with the side effects of prostate cancer treatment.
This Online Women's Support Group meeting will take place on Tuesday, September 21 at 8 PM ET (note the new start time).
Please click on the blue "Register Now" button below to receive a same-day link to the Zoom session.