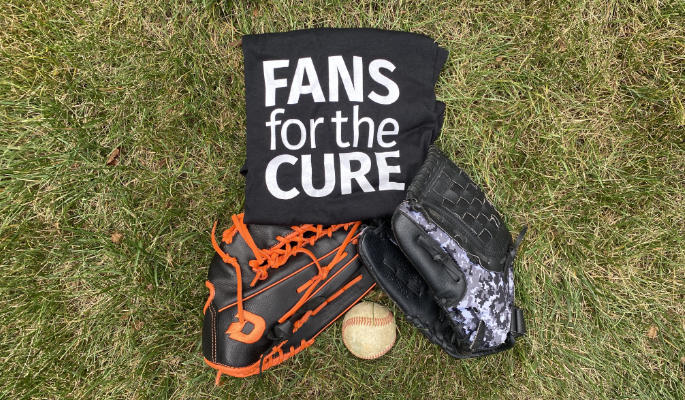 Fans for the Cure unofficially marked Opening Day of its open-ended awareness and fundraising initiative, The Catch (for the Cure), with a gathering at New York City's Governors Island on Sunday, August 14. There were about thirty-five attendees, including several who brought their gloves to the event after having read about it in the Governors Island weekly newsletter. 
It was a perfect weather day and getting to the island was easy via several five-minute ferry rides from the Wall Street area. Moreover, our group was assigned an enormous field with breathtaking views of Manhattan and a location adjacent to Pizza Yard, where customers were lined up a half-hour before it opened.   
Fans for the Cure thanks Savona Bailey-McClain of the West Harlem Art Fund for not only supporting our application to hold the event but also for staffing our information table (and handing out dozens of Spaldeens) to happy adults and kids throughout the day. We also thank the folks at Governors Island, as well as our charity's great pal, Jay Goldberg, a former Governors Island artist-in-residence who recommended this stunning setting for our event.