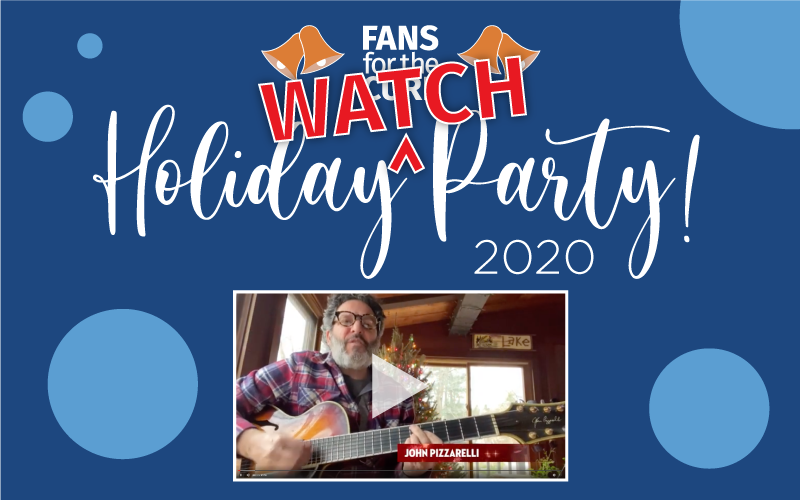 What fun we had at our online Holiday Party last week! It was heartwarming to gather virtually with new and old friends for an evening of celebration and joy. We owe so many thanks to the "Cavalcade of Stars" for their wonderful performances and inspirational words.
By popular demand, the video of our Holiday Party has been posted to Fans for the Cure's YouTube channel and is available for viewing, sharing, and binge-watching. Simply click on the photo above to enjoy – to enjoy again – our holiday combination of music, humor, and moving words, as well as medical advice from urologists, public policy experts, and actor Richard Kind.
We're Hosting a "Watch Party"
At the request of a number of folks in our community, we are hosting a "Watch Party" for those who want to watch the show with a community of friends. We will host this online viewing at 4 PM EST on Thursday, December 31, 2020. That's two days from now.
RSVP for Our "Watch "Party"
You will need to RSVP so that we can send you the Zoom link on Thursday at noon EST.