The Official Homegrown Charity Partner of Minor League Baseball
Starting with the 2007 season, Fans for the Cure has been invited to more than 1,000 Minor League Baseball ballparks from coast-to-coast to promote prostate cancer awareness and education. Two years after we began our work, Fans for the Cure was designated as an official Homegrown Charity Partner of Minor League Baseball at the 2009 Winter Meetings in Indianapolis. Across the USA, Minor League Baseball (MiLB) attracted more than 40 million fans this past season, more than any other major American professional sport except for Major League Baseball.
Raising Awareness about Prostate Cancer and Highlighting the Importance of Early Testing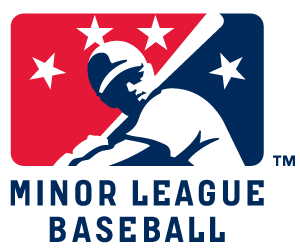 Each December, Fans for the Cure Founder Ed Randall is invited by Minor League Baseball to attend its Winter Meetings. This year in Las Vegas, Ed attended various Minor League meetings to speak about prostate cancer and highlight the importance of men annually consulting with doctors about testing for the disease. Ed also used the opportunity to thank the MiLB and its teams for their considerable support of our work.
A contributor to the MLB Network, Ed was interviewed on-air, chatting about his time at the Winter Meetings and sharing the mission of Fans for the Cure.