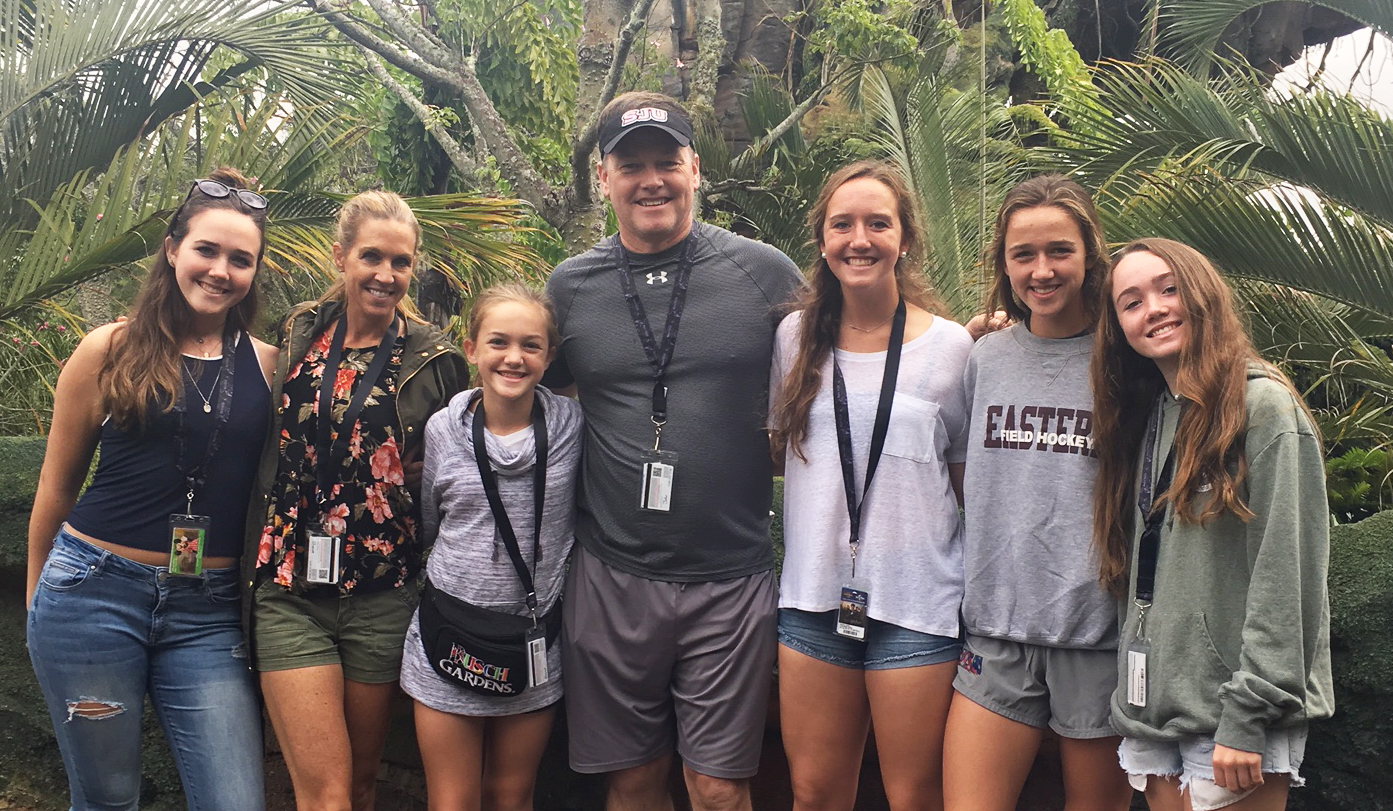 ON A MISSION TO SPREAD THE WORD ABOUT AWARENESS
My prostate cancer nightmare began last November 5, 2018, when my primary care doctor called to inform me that my PSA level was elevated and I needed to see a urologist. For the next four months, until March 6, 2019, when I reviewed my radical prostatectomy pathology report with my surgeon at Johns Hopkins Hospital, my life was filled with anxiety and panic. How could an active father of five beautiful girls and an amazing wife be cheated out of a normal life? I welcomed every stage of my life with excitement and passion, except this curve ball of my cancer diagnosis. I believed I lived my life the right way – quietly, honestly, and ethically, so how could this be happening to me? The questions of "why me" and eventually the negotiations with my faith were a daily struggle. But now in hindsight, I look at those four months as a gift – a gift of time to reflect on my quiet life and the harsh reality of my mortality, and what will be my next chapter.
Fortunately, I am one of the lucky ones because of a blood test and a diligent doctor who told me I had twice the risk for prostate cancer due to my father's journey with the disease. I had been ignorant of what I believed was an "older man's disease" and ignored the early signals my body was sending me. If I had waited another year to get my PSA blood test, my stage II cancer could have easily grown to stage III or IV, and I would be in a much different situation.
Knowing what I now know about prostate cancer, I don't want other men to live in ignorance about this disease as I once did. The truth is prostate cancer is highly curable if it is caught early. Therefore, it is my mission to share my story, to become extremely vocal, and to promote early detection screening for men as young as 40 – 45 years old, at a minimum to establish a baseline PSA score. I started on this path by sharing my message with my seven college roommates, who I'm still very close with. Surprisingly, as I demanded their promise to understand the difference between a colonoscopy and a PSA test and go to the doctor and get a PSA test within three months, I found out that one of my roommates hasn't been to a doctor for ten years. This further fueled my need to get the message out and to be part of something bigger than me.
I was recently introduced to fellow Fordham University Alumni Ed Randall by Julio Diaz, the Associate Athletic Director of Fordham. Julio thought my desire to give back would be a perfect match with the work of Ed and Fans for the Cure. During my conversation with Ed, I shared my journey with prostate cancer and the promise I made to myself to live a more vocal life, filled with passion to promote early detection. I look forward to joining forces with Ed and Fans for the Cure to raise awareness about prostate cancer and spread the word about how a simple PSA blood test saved my life and could save the lives of other men, too.
John Somers
Berlin, NJ
Vice President- Investments, RBC Wealth Management
Fordham Alumnus
Prostate Cancer Survivor and Advocate
---
Share Your Own Story
Whether you're a survivor, going through treatment now, or you've been impacted by prostate cancer, we want to hear your story. Your voice matters.
Share your story of treatment and survival »
Share your story of being affected by prostate cancer through family, friends, or loved ones »