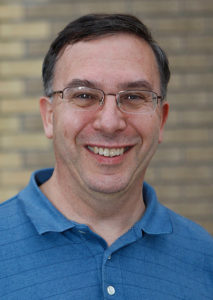 For about a decade, I've been a regular visitor to my urologist to have my prostate checked. For some unknown reason my PSA numbers are consistently high. I've had a number of biopsies and all have been negative but the important thing is that I'm getting checked and my doctors are able to keep an eye on things.
With three grandkids, and another on the way, I want to do all I can to make sure I'm around to watch them grow up.
Thank goodness Fans for the Cure is out there letting men know about the importance of getting regular check-ups. Men aren't always the best with taking care of themselves and Fans for the Cure is reminding them that getting checked is the right thing to do.
---
Share Your Own Story
Whether you're a survivor, going through treatment now, or you've been impacted by prostate cancer, we want to hear your story. Your voice matters.
Share your story of treatment and survival »
Share your story of being affected by prostate cancer through family, friends, or loved ones »