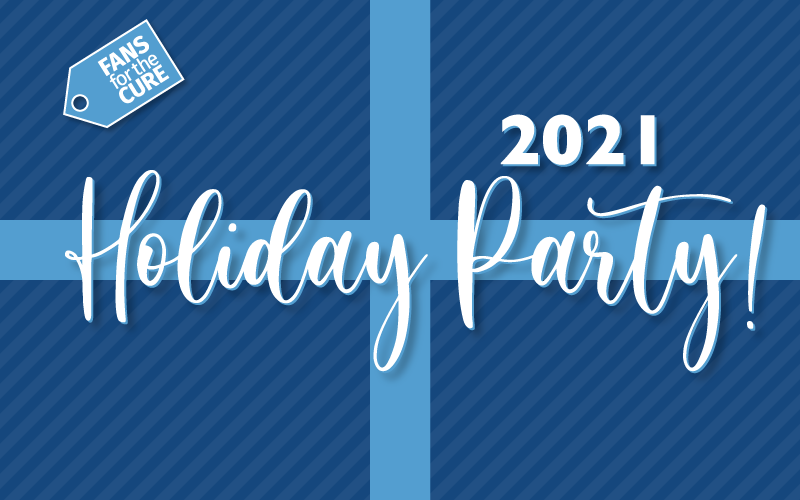 The team at Fans for the Cure is happy to welcome one and all to our Virtual Holiday Party. Fill your favorite mug with egg nog, hot toddy, or bone broth, and join us for what promises to be an entertaining and fast-moving jaunt through a Yuletide wonderland of Zoom. And thanks to the generosity of our sponsors, there is no charge for experiencing these memorable moments of mirth and merrymaking.
Celebrating Community
On Monday, December 20, 2021, at 7:30 PM EST, our special guests will present an engaging series of performances, presentations, and conversations. The festivities will run for approximately 40 minutes and, like last year, will be followed by an opportunity for audience members to stay in the "room" and mingle.
Honoree: Dick Vitale
We will be honoring one of our favorite people, Dick Vitale, for his tireless work on behalf of the V Foundation and for his upbeat and inspirational online account of his recent chemotherapy treatments.
Words and Music
For the second year in a row, Fans for the Cure is thrilled to be able to bring together such a wonderful lineup of talented entertainers, generous athletes, and caring supporters from the medical community.
You can be certain that we will be updating this page with the names and faces of additional guests as they join our star-studded lineup.
Our Holiday Party Sponsors
We are very grateful for the kind support of our sponsors, who together make our Holiday Party possible.
Paul Spychala and Dr. Debra Lynch
Stephen Dannhauser
Art Mallette
Flashback Sports with Gil Cosenza and Dave Grafstein
A. Schwartz
Register to Attend
Our Holiday Party is free and open to all – but registration is required. We will stream the celebration live on Zoom on Monday, December 20, 2021 at 7:30 PM ET.
The Zoom link will be sent mid-afternoon on the date of the party. We will send the link to the email address you used to register for the party. Should you not receive the link by 4 PM ET on December 20 (after checking your spam folder), either call us at 484-321-3148 or email [email protected].
Sharing your mobile phone information would help us should you require tech support in getting onto the call.