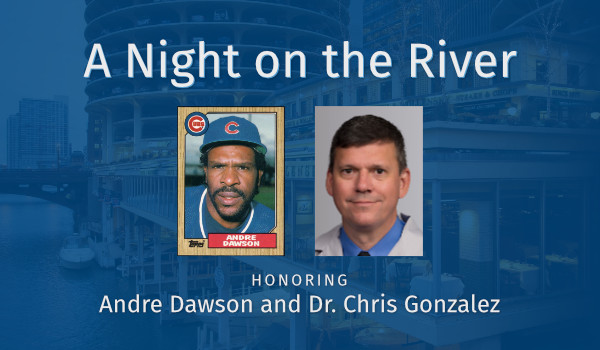 We invite you to join us to honor Hall of Famer and Chicago Cubs legend, Andre Dawson, and Dr. Chris Gonzalez, the chairperson of the Urology Department at Loyola Medicine.
We will celebrate the contributions of these two great leaders on Wednesday, November 1, 2023, beginning at 5:30 PM at Smith & Wollensky in Chicago.
Proceeds from this event will benefit the ongoing programming of Fans for the Cure. These programs include women's and men's support groups, in-person PSA screenings, production and distribution of educational materials, the medical referral program, and health fair attendance across the nation.
Sponsorship and Underwriting Opportunities
For information about sponsorships and underwriting opportunities for what we trust will be a memorable evening, please email Joseph Cosgriff at [email protected].
Thanks to Our Current Sponsors