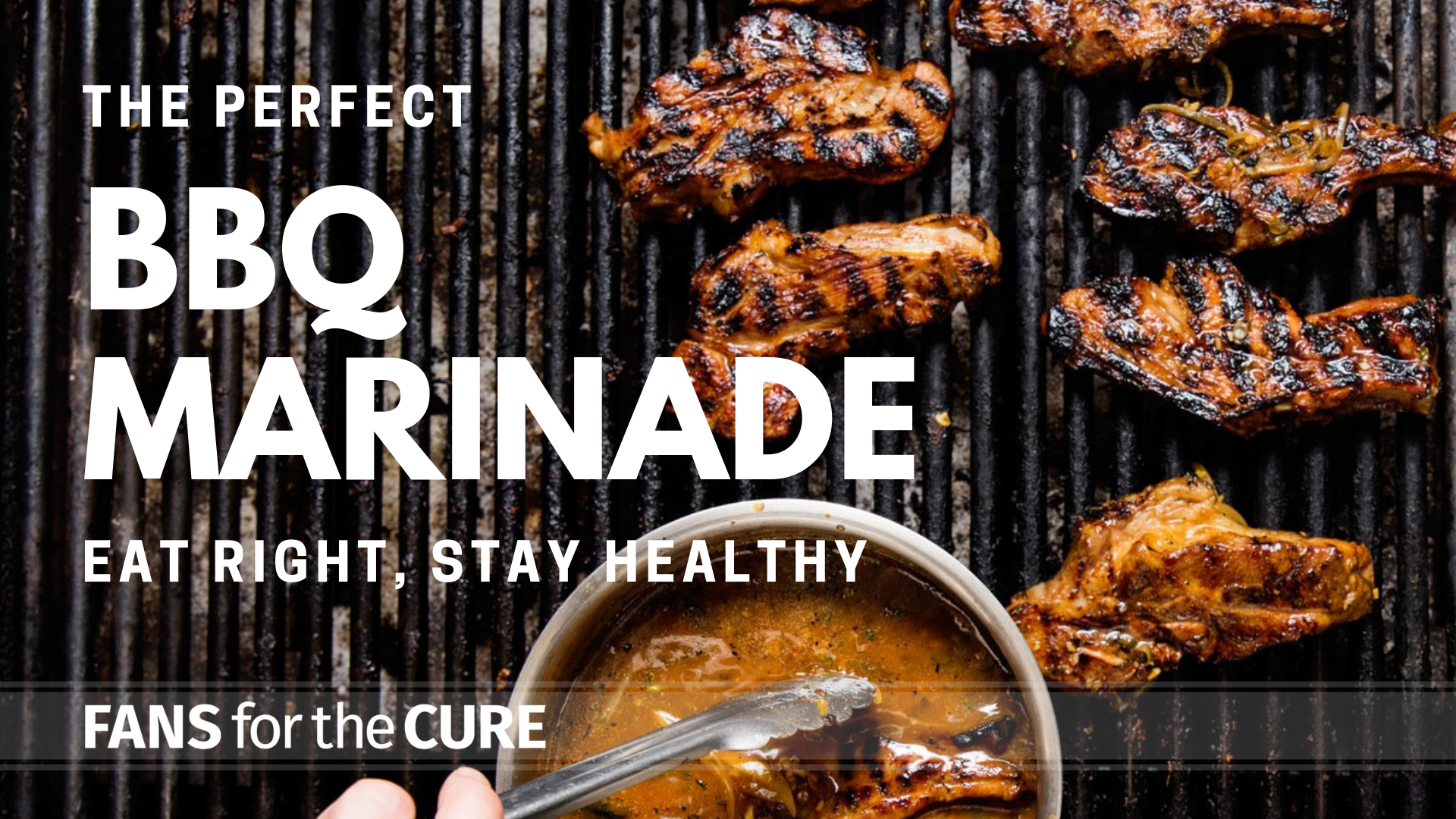 Did you know that marinating meat makes for healthier grilling? Studies have found that eating grilled meat or chicken may increase your risk of developing cancer. Carcinogens, cancer-causing substances that may be formed as part of the grilling process when meat gets charred, can cause changes in DNA that can lead to cancer. A marinade adds moisture to meat, making it less likely to char easily. So, as you fire up the grill this summer, check out this delicious marinade recipe and other tips for making your cookouts and family barbeques healthier.
A few tips for healthy grilling
Marinate your meat

Choose lean meats and trim the fat before grilling

Cut back on grill time

Grill in an aluminum foil pan to reduce contact with flames (you still get the "grilled flavor")

Avoid processed meats (skip the hot dogs and sausages)

Keep a low flame – turn your grill to a low-heat setting to avoid burning or charring meat

Grill fruits and veggies

Clean the grill after cooking to avoid the buildup of carcinogenic residue
Hoisin Marinade
Ingredients
¼ cup hoisin sauce (can be found at most supermarkets, including Whole Foods and Asian food markets)
3 tablespoons rice wine or medium dry Sherry
2 tablespoons minced scallion
2 tablespoons low sodium soy sauce
2 garlic cloves, minced
1 teaspoon sugar
1 teaspoon peeled and grated ginger root
Directions
In a bowl combine all of the ingredients to make ½ cup of marinade for chicken, pork or beef.
Place meat in a dish and pour marinade over the meat, coating the meat completely on all sides. Cover the dish and refrigerate for at least 30 minutes and as long as several hours or overnight before grilling.
Enjoy!